Helping people get to know you will also help them start to TRUST you!




Does your business have a strategy to achieve this? Most businesses don't.




Hmmmm. When was the last time someone offered your company PR level exposure? How about RIGHT NOW!?



How will Limelight Interviews work for you?



First, understand the goal behind your interview is to help humanize you and to give you and your business ultra exposure to consumers they would never have otherwise. Your interview will help visitors online get to know you in ways that accelerate their trust levels in you, ways that can speed up their willingness to engage or do business with you.
Your recorded interview and written transcripts are delivered as organic search results, tracked and promoted by SmartestMarketingStrategy.com, and linkable where customers are trying to learn the most about you... on your website and your social media pages.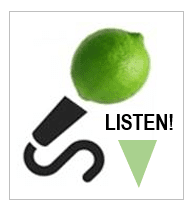 Limelight Interviews have a history!

"From 2010 to 2016
I wrote a consumer column for the former examiner.com website. One of the most popular segments was the interviews with local businesses."

Diana Herzan



Limelight Interviews were created in the same spirit, but better.

Listen below

and find out why it's better and how they are assisting businesses attract higher quality customers and achieving faster, higher conversion rates.
Limelight Interview Description

00:00
Your Limelight Interview Will:
Give you a platform to speak and be heard

Provide conversion-worthy searchable content about your business

Help listeners and readers get to know "you" which helps them trust you


Position you as the expert that you are

Confirm your quality

Validate you and your company's reputation

Make it easier for customers who need your services to choose YOU

Provide you with public relations level exposure at a much lower cost